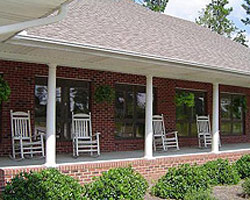 Families sometimes travel long distances to visit a loved one that is incarcerated in facilities located in southeastern North Carolina. If a family cannot afford to visit because of travel and lodging expenses, The Matthew 25 Center can ease the worry of some of those expenses. The Center provides a "home away from home" where families of those incarcerated may stay free while visiting their loved ones.
It is a place where they will be treated with respect and shown Christian love. All are welcomed!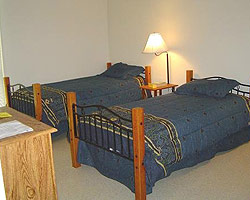 Our bedrooms are beautifully furnished for the comfort of our guests. All rooms have private baths and are furnished with enough beds to sleep three to four comfortably. One room is handicap equipped.
A play area/nursery is provided for use by the children of our guest families.
The facility includes a large kitchen and dining area where guests can prepare their own meals. The local area provides a variety of restaurants as well. The Center does offer a continental breakfast, drinks, and snack foods at no cost to our guests.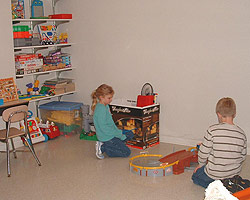 The Center also serves as a centralized information resource for all of those difficult questions that a family member may be faced with when their loved one is incarcerated and communication with the penal system proves difficult.